Who is online?
In total there is
1
user online :: 0 Registered, 0 Hidden and 1 Guest
None
Most users ever online was
7
on Fri Jun 10, 2016 5:02 pm
February 2018
| Mon | Tue | Wed | Thu | Fri | Sat | Sun |
| --- | --- | --- | --- | --- | --- | --- |
| | | | 1 | 2 | 3 | 4 |
| 5 | 6 | 7 | 8 | 9 | 10 | 11 |
| 12 | 13 | 14 | 15 | 16 | 17 | 18 |
| 19 | 20 | 21 | 22 | 23 | 24 | 25 |
| 26 | 27 | 28 | | | | |
Calendar


Name: Lucciano
Age: 17
Height: 5'10
Weight: 135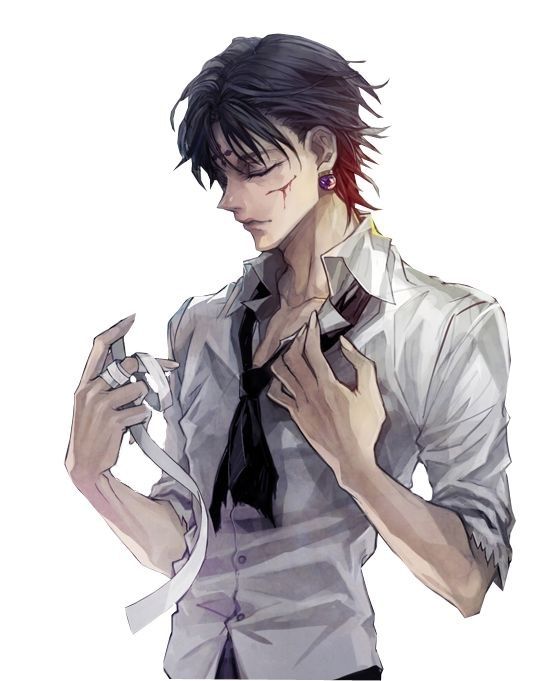 Personality: He is one who loves magic and trickery. To experiment on how to create something new is what fascinates him the most, and spends his time making new things. Mostly its for combat and outside situations, but other times its for his own amusement. Whether or not he is dangerous is contingent upon the person, but most would say he is dangerous. Is he insane? Well one could say he can be strange, but he is mentally aware of his own actions. His killing intent exists, and he will show it when he encounters an opponent worth fighting at his level. Lucciano is calm and collected in battle, despite being excited when he fights worthy opponents. He will try and use his combat skills alongside his abilities to create illusions and trickeries.
Combat wise, he can definitely hold his own, but his true skill lies in his deception. From observing others, he can typically tell if a person is lying or not. Of course because he spends time focusing on his own amusement, he can sometimes go a little obssessive. For him it does not matter if he works alone or with another, but either way he will enjoy finding new ways to fight. People view him as interesting, yet a bit strange fellow. They would find it hard to approach him due to his behavior. To spend his time amusing himself with magic, and really just exerting this atmosphere, it really made it hard to approach him in general. He is the descendant of Téchnasma, the God of Magic and Trickery. From learning of his ancestry, he wishes to learn more of this magic and use hone it to be used in all sorts of ways.
Species: Human
Abilities:
Threads: (1 energy per thread used) Lucciano can apply a thread onto an object that he touches. The thread itself can only be seen by Lucciano himself. This thread's strength will improve as Lucciano himself improves. As of now conventional weaponary should be enough to break it, but that is considering if they know where to strike. As long as he has a thread attached, he can flail around the thread and the object attached will also move. (I.E - Thread onto a knife, gives the illusion the knife is floating and attacking) These threads are formed from his hands and fingers. The threads can extend up to 5 feet as of now. He is able to detract and extend them at will.
Comfortably Numb: (2 energy) By utilizing magic and soundwaves, Lucciano is able to affect an opponent's focus by interferring with their brainwaves. This means that they will find it extremely hard to focus. In short it means loss of concentration and thinking. It won't last long, but it can be used to leave an enemy wide open for about one post.
Weapon of Choice: Chain Whip



Posts

: 15


Join date

: 2016-05-28




---
Permissions in this forum:
You
cannot
reply to topics in this forum